UAE-based offshore construction company Lamprell has signed a capacity retention agreement for the Moray West offshore wind farm project in Scotland.
The agreement is a further deepening of the exclusive agreement signed in January this year. The project is said to be nearing a financial close and a formal contract will be awarded.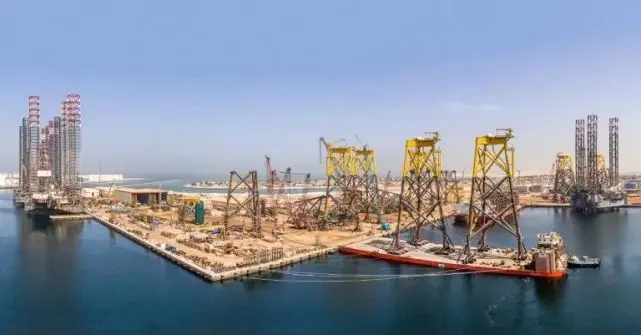 Lamprell will be responsible for the manufacture and transportation of 62 transition pieces, including transition pieces for 60 wind turbines and two offshore substations.
Lamprell said the final award of the contract was subject to a final investment decision on the Moray West project. The contract is worth more than US$200 million (approximately RMB 1.274 billion) and is expected to be awarded in the second half of 2022.
The Moray West offshore wind farm project in Scotland is being developed by Ocean Winds, a joint venture between EDP Renewables (50%) and ENGIE (50%). Comprising 85 offshore wind turbines and two offshore substations, the wind farm is expected to generate electricity for the first time in 2024.
Lamprell is understood to have started to upgrade the shipyard, including the construction of a renewable energy production line for jacket assemblies, transition pieces, and monopiles. The investment is expected to double Lamprell's annual renewable energy revenue capacity while reducing unit production costs and significantly increasing the margin contribution from offshore wind infrastructure projects.