Tanker for transporting liquid food, fuel, and other substances is also mostly used in our EZHONG. In the most shape (circular, elliptical, and multilayer), the CNC roller of steel or aluminum sheet is used to bend the road and the railway tanker, the thickness range is 3 to 15 mm, the width is 3 meters, 6 meters, 8 meters or 10 meters. Depending on the various applications. EZHONG also provides a range of production line machines, like Profile Bending Machine and CNC plate bending machine which are widely used in the production of production tanks.
Road/Railway Tankers Bending Machine Technical Advantages: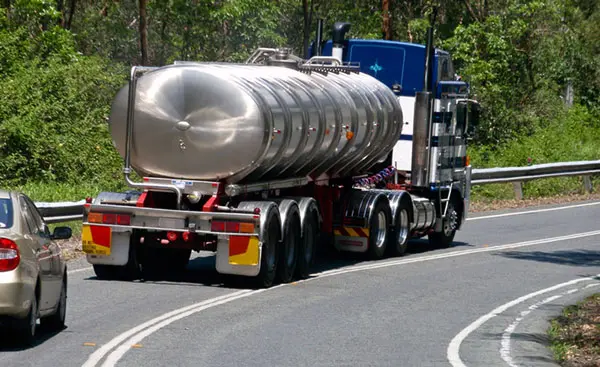 1. The upper roller of the tanker plate rolling machine produced by Hubei Heavy Industry Equipment Co., Ltd. can be vertically raised and lowered and can be moved horizontally.
2. The vertical lifting is the hydraulic transmission.
3. The hydraulic oil in the hydraulic cylinder acts on the piston rod to obtain the horizontal movement through the turbine worm box, turbine worm.
4. The screw nut mechanism transmits torque and drives the horizontal movement of the upper roller.
5. The lower roller of the pressure machine only rotates to provide torque for the coil.
6. The lower roller of the pressure machine is equipped with an adjustable idler roller, and the upper roller is in the shape of a drum to improve the straightness of the product.