2021 China International Metal Forming Exhibition Has A Perfect Ending!
The 2021 China International Metal Forming Exhibition officially opened at the Shanghai International Convention and Exhibition Center on July 27, 2021! This exhibition attracted many well-known manufacturers to participate in the exhibition, bringing a "visual feast" for the industry insiders.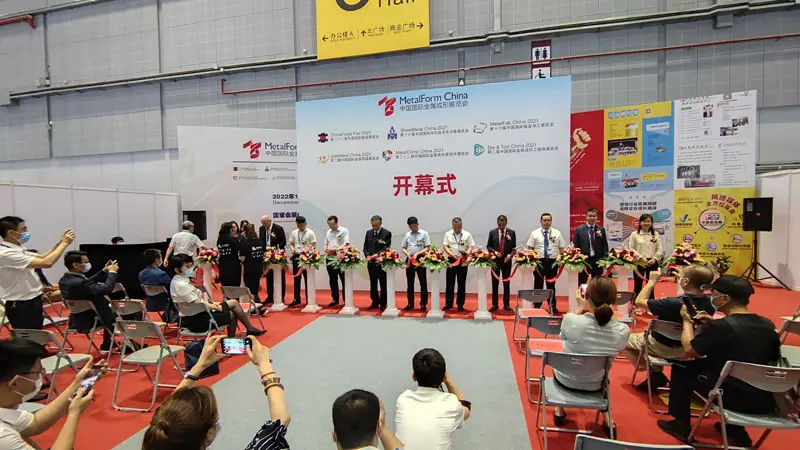 This international metal forming exhibition was held for 4 days and hundreds of well-known companies gathered together. As one of the representatives of the sheet metal forging industry, Hubei Heavy Industry Equipment Co., Ltd. was invited to attend this exhibition. In this exhibition, our company brought the most popular and best-selling hydraulic 3 roll bending machine equipment to the exhibition, bringing the latest technical solutions to various fields of the sheet metal forging industry.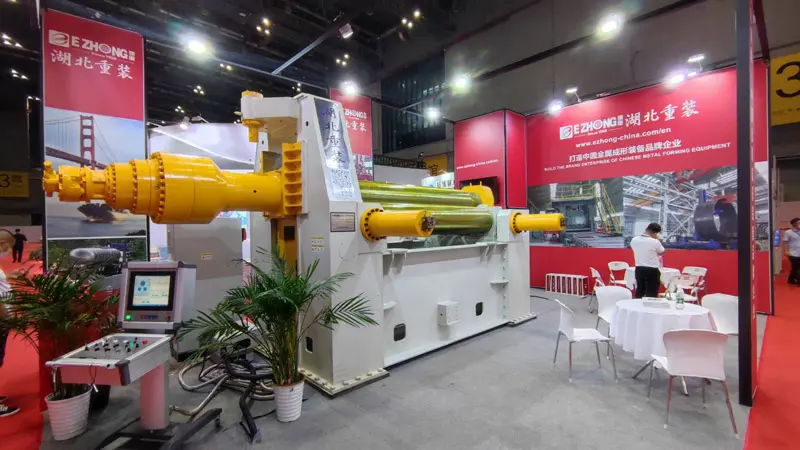 Consultation site
Hubei Heavy Industry Equipment Co., Ltd booth can be described as climax and exciting! The warm negotiation has gained wide recognition from customers and guests from all over the world!

A corner of the exhibition

The performance of high-quality products has been unanimously recognized by customers, and our company won the organizer's award-excellent roll forming machine manufacturer. Attracted Shanghai local TV station to interview and report.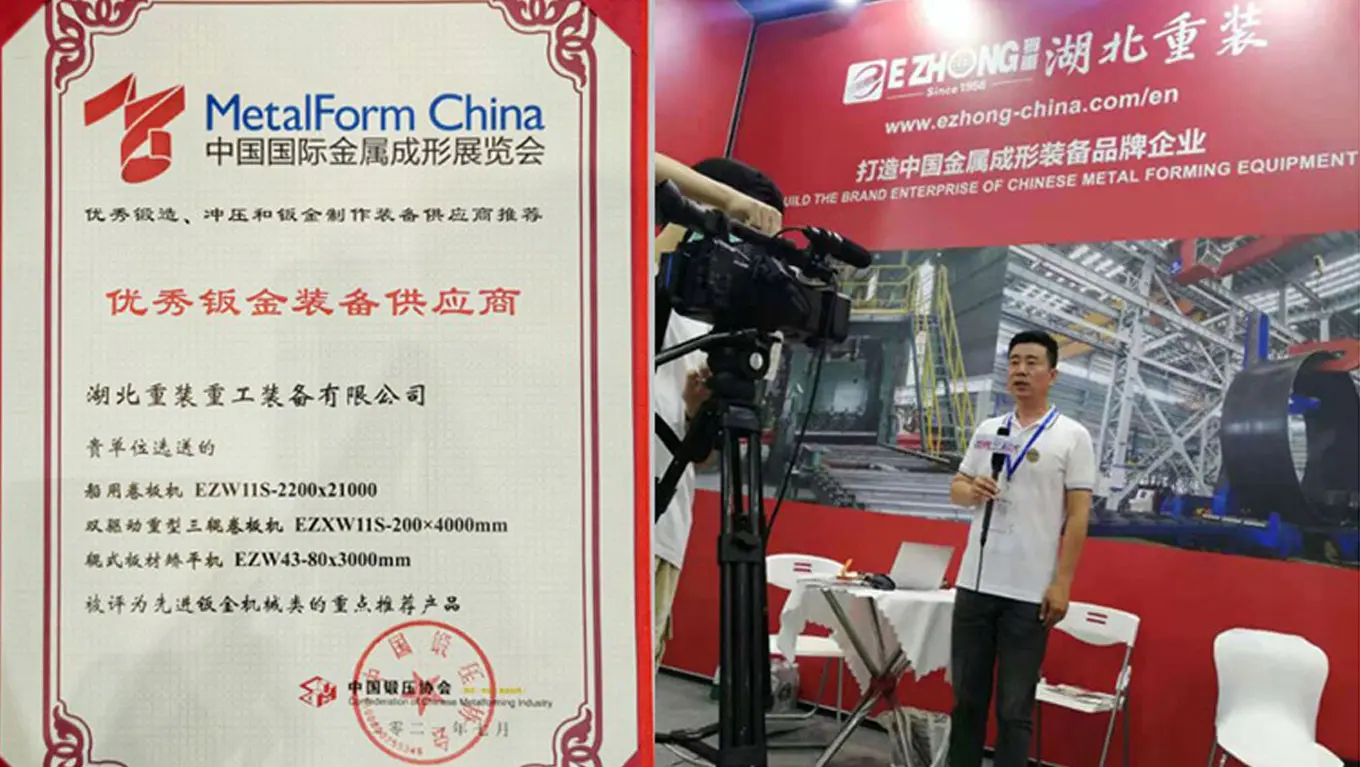 The 2021 Shanghai International Metal Forming Exhibition ended successfully on July 30. The four-day exhibition provides us with a broad platform to show the world our professional strength in the forging sheet metal industry.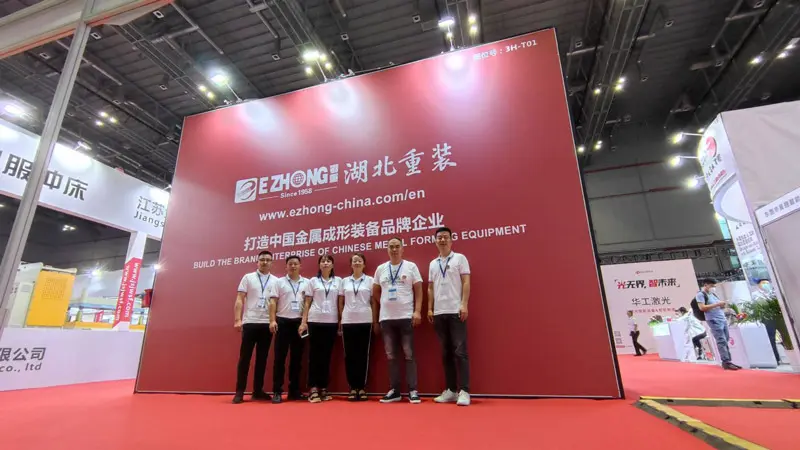 We will also take this exhibition as an opportunity to seek more partners, thank new and old customers who support us, and take time out of our busy schedule to visit our company. It is because of your support that Hubei has been so far The heavy industry equipment automated production line has produced more than 10,000 intelligent equipment. Of course, we serve global partners and have multiple overseas sales and service centers to provide global users with high-quality services and after-sales support. Choose us, your powerful supplier!
Other Cases About Sheet Metal Forming Machines
Related Sheet Metal Forming Machines